During this cycle, we were able to address many issues and feature requests due to our new engineering process. This post is a round up of the latest changes from our repository that add improvements to Forem.
Community Moderation
Prevent Banned Users from Self-deleting and Returning
While no solution is ever 100% effective, this PR aims to help prevent banned users from deleting and recreating their accounts to get out of their banned status . You can read more details on how we are checking for banned users in this PR.
Bug Smashing
Search Not Working When Logged Out
When users visited dev.to while signed out they were unable to use the search functionality. This PR removes the logic that prevents users from being able to see search results.
Twitter Timeline Display in Comments Preview
This PR by Akash Srivastava fixes an issue where a tweet does not show up in preview mode on a comment under an article.
This is what it previously looked like: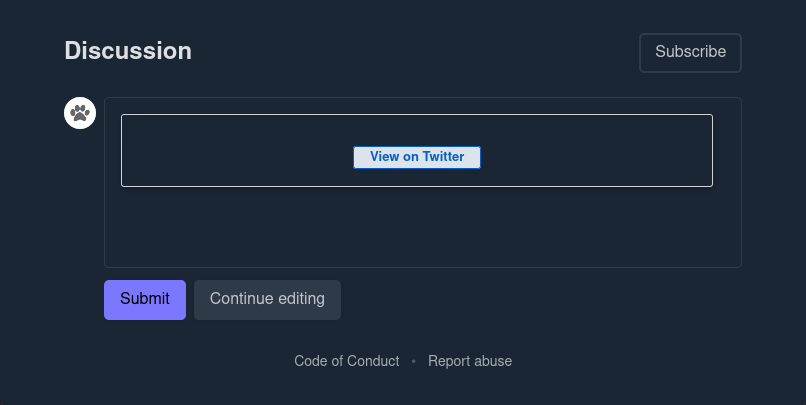 This is how the preview looks after this PR was merged🎉: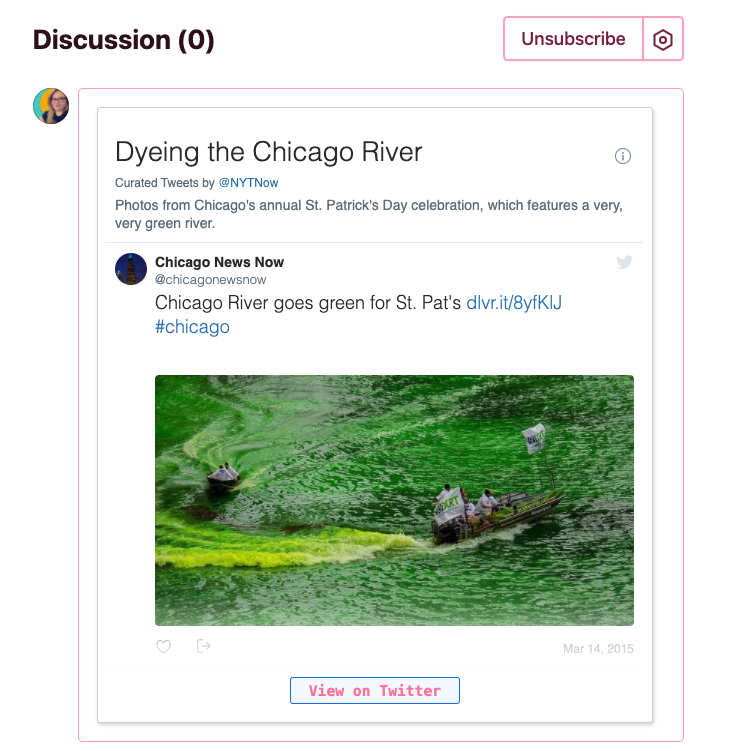 Fix Broken Podcast Liquid Tag
This PR addresses a bug with the podcast liquid tag. When used on a non-DEV Forem this liquid tag would render with some broken images like the image below:

New Features
Paste Images into Editor
It is already possible to drag and drop images into our editor. This new PR from Andrew Boone allows you to also copy and paste images right into your post without needing to save it as a file first. You can read more about this PR in Andrew's post on DEV.
Simplify Onboarding Images Around Primary/Secondary Logos
This PR removes specific onboarding and task card images and replaces them with "secondary logo", and instructs the admin to think of this as a playful alternative logo.
Navigation Items and Role Access for Data Update Scripts
Previously, the only way to interface with DataUpdateScripts was through a Rails or Blazer console. This PR gives developers an interface to use from the application that allows them to see and interact with DataUpdate scripts.
You will also be able to see this resource should you have admin or super_admin roles.