During this cycle, we were able to address many issues and feature requests. This post is a round up of the latest changes from our repository that add improvements to Forem.
Add Admin Overview Page
This PR Replaces the tiles in "Admin Portals" with a new view called "Overview" as a step toward a more complete overhaul of the UI.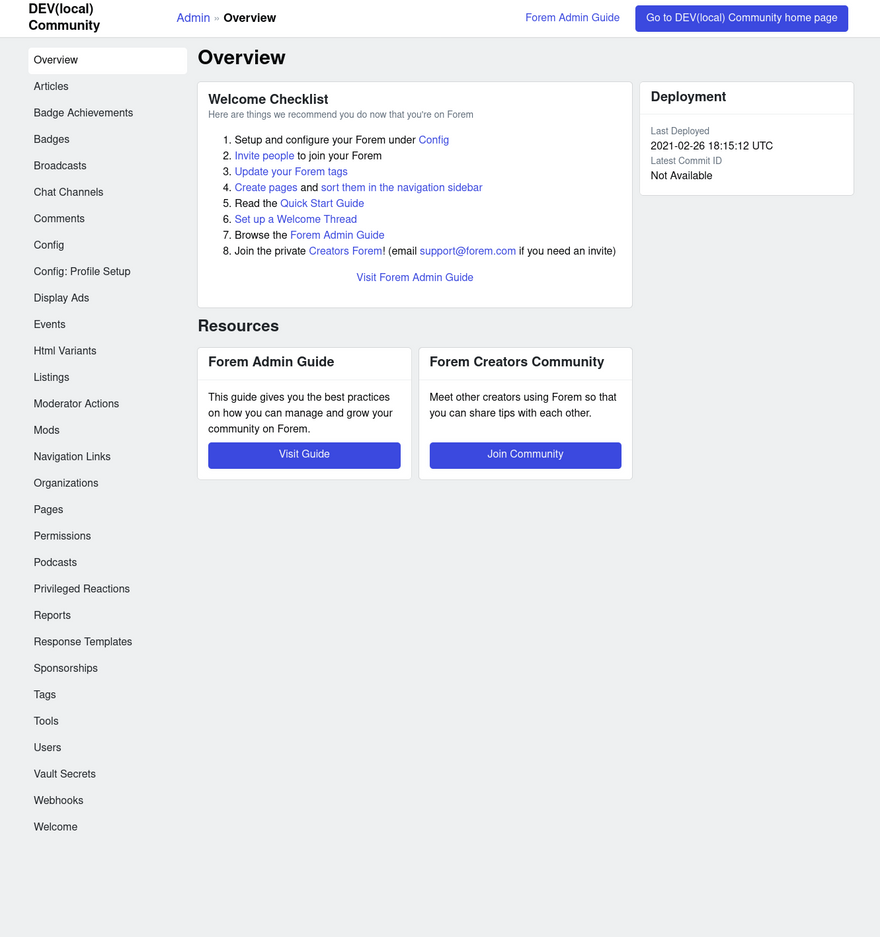 Publicly Indicate if Someone Edits Their Comments
This PR publicly indicates if a user edits their comment to help prevent gaslighting in situations such as:
"User A says something, then User B responds, User A modifies their comment so that User B's response doesn't make sense."


Improve Overall Accessibility of Modals
This PR addresses several accessibility bugs found by our team and contributors. This specifically relates to the listings modal, the admin modals (for profile fields and navigation links), and the "Log in to continue" modal. It also adds an open/close toggle state.
Show Relevant #help Posts in Homepage Sidebar
This PR is part one of a two-part solution to ensure that posts show beneath the tags in the homepage's right hand sidebar, regardless of the Forem's size and the article's published_at date, score, and comment_count.

Add Username While Onboarding
This PR allows a new user to change their username during the onboarding flow.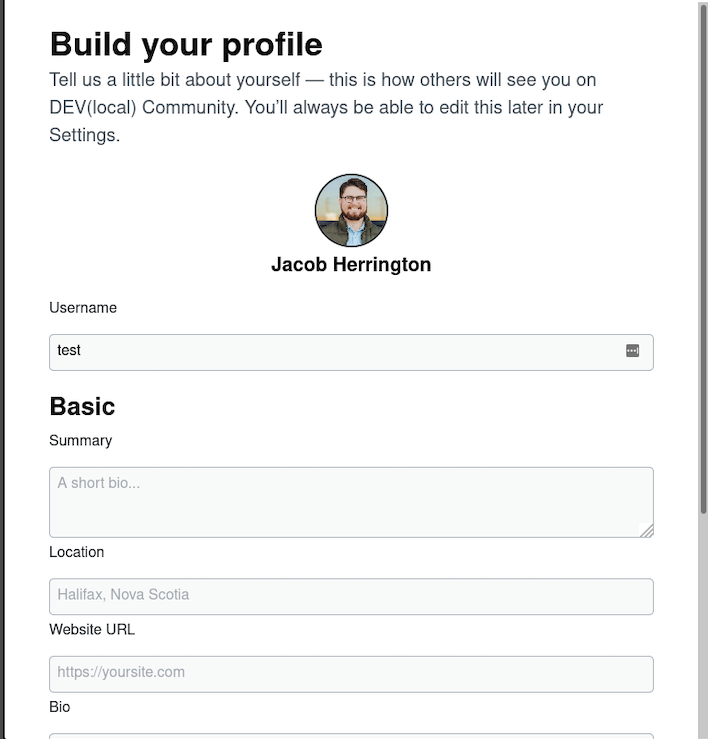 Bug Fix for UI Regression
This PR fixes clipping of the title field on the /new view - caused by prefers-reduced-motion: reduce settings that we overwrite in our reset.
Before the fix:


After the fix:

Fix Frequent UI Issues After Deployment
This PR strips out some of our ReadableStream service worker functionality because it has been causing too many bugs related to the deployment of new code.