These are some initial small improvements to step towards a more useful overall podcast section on Forems.
Check out https://dev.to/pod
Design clean up
This is not the final design, but we are stepping away from our current design, which was kind of broken. Better to make a small improvement than leave things so unpolished any longer.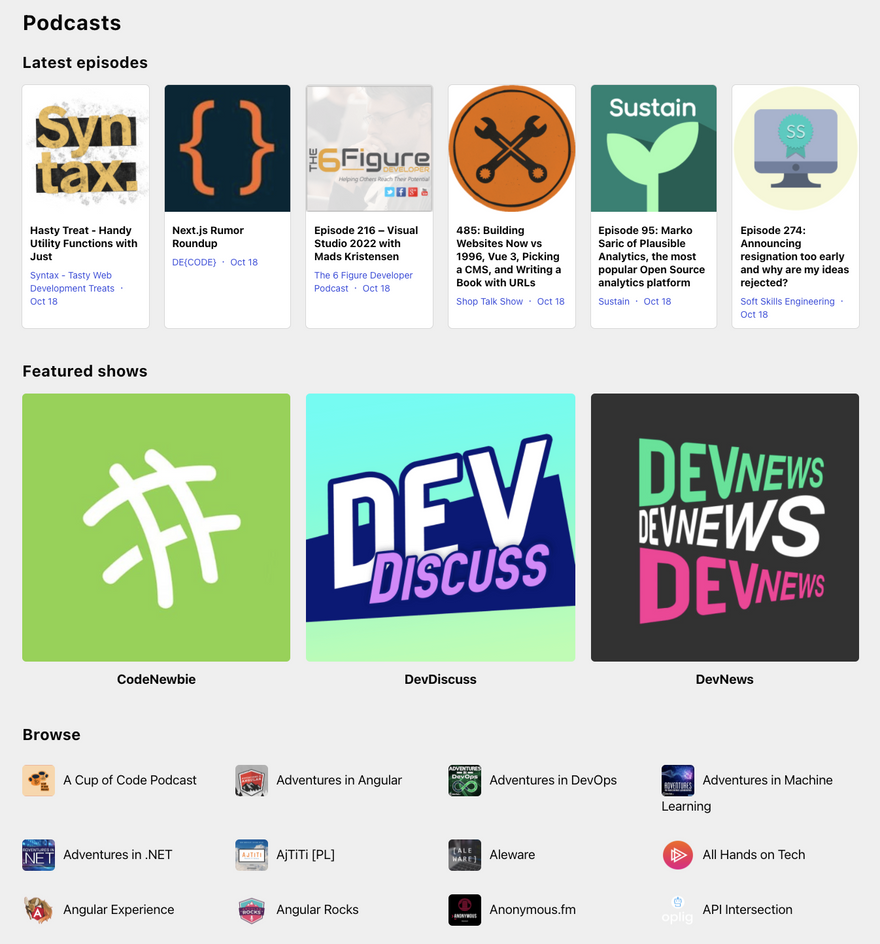 Ability to mark shows as "featured"
We do some original shows on DEV, so we now have these marked as "featured".
More improvements to come, but hopefully these are appreciated.