Hi.
To effectively manage the community, it is important for the administrator to see the whole picture of the state of the community and its weaknesses. This will help you quickly and efficiently make decisions about community development and improve key metrics.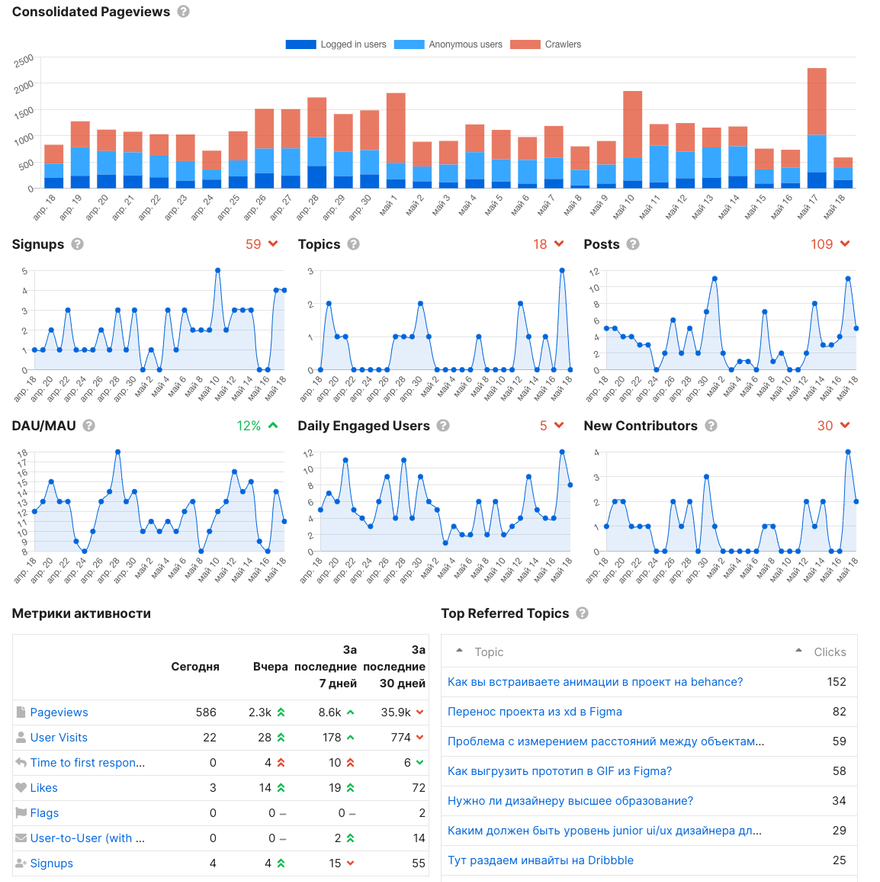 What kind of analytics will be helpful?
Pageviews and users (logged in / anonimus)
Signups
New topics created during this period
Comments created during this period
Number of members that logged in in the last day divided by number of members that logged in in the last month - returns a% which indicates community 'stickiness'. Aim for> 30%.
Number of users that have liked or posted in the last day
Number of users who made their first post during this period
and more ...
We can discuss what other metrics are needed.
Thank you