Have you ever clicked anything in the right sidebar on home page? I did it once or twice probably. It just doesn't seem very useful.
And yes - I do care about some tags that are there. But not all of them. But still - I have to intentionally scan this section to find something relevant to me. And it's a loooong section.
Right now it's mainly a wall of links to posts. When you're on the home page and you scroll through your feed then you probably simply don't focus on anything else. You skip the right sidebar. And not necessarily because you're in different mental model right now. It's your mind subconsciously ignoring it because there's too much going on.
So here's an idea...
Posts Widgets
I'd like to propose an idea to let users define what's in the right sidebar, in particular the widgets with posts links. Give users the power to set tags they want to see there. And let users decide how many posts should be displayed as well.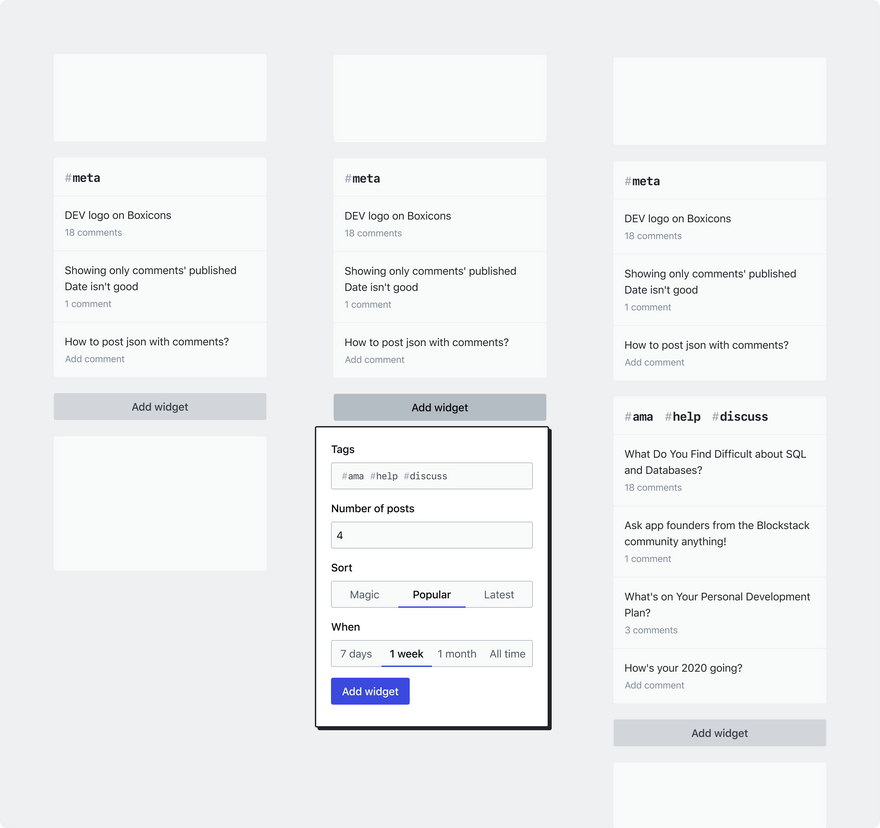 Users would be able to add multiple widgets, not only one. And one widget could be a one tag or combination of many.
Explore
I think we could also utilize this section to propose potentially interesting content - something that users haven't followed yet, but we the algorithm thinks they would like.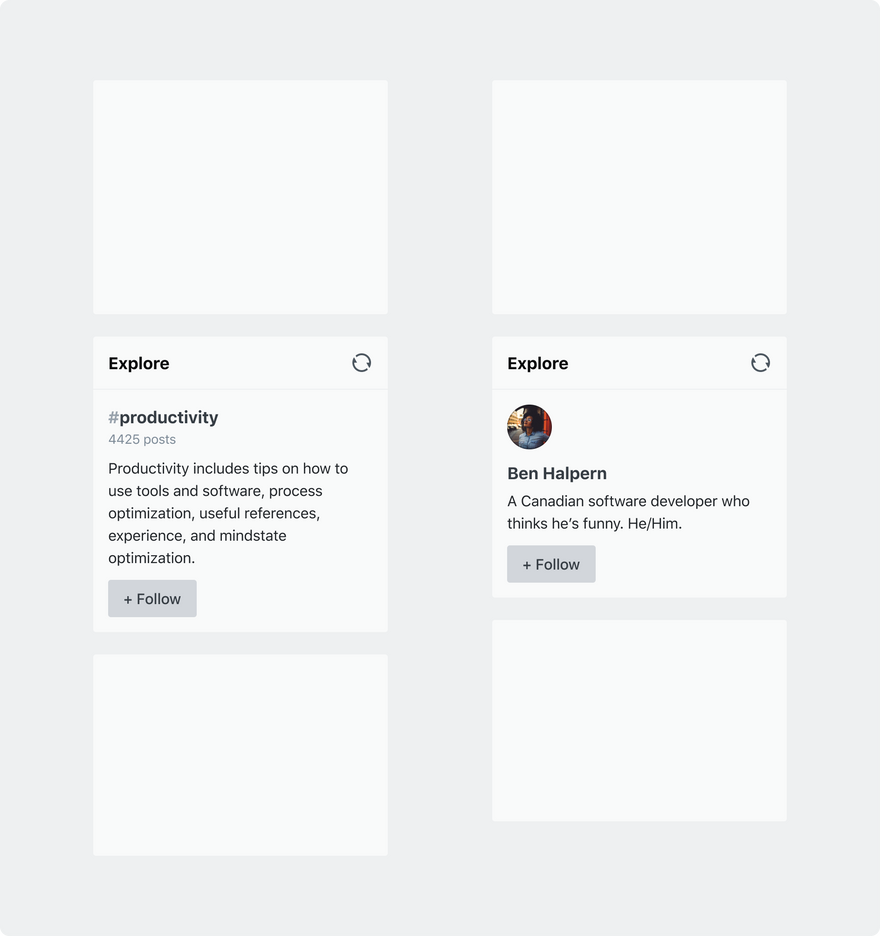 So the idea is to have a widget that would suggest a user and/or tag to follow. One at a time.
Algorithm could potentially take into consideration factors like:
other things that the user follows
popularity of specific content
personal preferences (if user once decided to skip "frontend" tag, maybe we shouldn't suggest following "html" or "css"
---
Feedback? Thoughts? Ideas? Concerns?