Each month we'll be sharing a little bit more about a Forem community, the creator and/or team behind it, and give y'all the opportunity to ask some of your burning questions. forem.dev is a place for you to find other Creators who are going through the experience of building a Forem community alongside you. We encourage you to reach out, make connection, find support, and nourish each other.

This month, we're continuing to shine a light on the Development Hackers community with this great chat with @rayan!
Why did you start coding for good?
I knew I wanted to code for good when I learned about the work of Nobel laureate Muhammad Yunus. In summary, it's 1976 and this guy realizes that banks in Bangladesh don't give loans to poor people because they think they will default. But a very small loan could make a disproportionate difference for a poor person, so he decides to lend $27 to some women in a village. It works and he makes a profit. From that he grew his operation, created a bank for poor people and then inspired the microfinance movement which has given loans to hundreds of millions of people worldwide.
So one person lending $27 as an MVP is able to have such a huge impact. I thought "I also have $27, plus I can kind of code…" At that point, it felt like nothing was out of reach.
I spent the following two years leading a startup that was building e-learning solutions for the same communities that were benefiting from microfinance. After access to financial capital, it seemed like the next best thing was giving people access to human capital like new skills. It was wild because I was just an ok coder from France - yet I ended up testing prototypes in India for months.
I had no idea what I was doing but everyone was helping me! When you're coding for good, it's much easier to attract partners and team members. In the end it didn't work out how we wanted, but I'm still proud for having really tried. There's not many things in life where even if everything goes bad you're still feeling good about it.
How can people support efforts to help Ukraine through Development Hackers?
You may have noticed that there's some big problems in Ukraine. People everywhere have been trying to contribute, and it turns out that some programmers (and even non-coders!) are building creative solutions to help. We're fully committed to supporting them however we can with Development Hackers and I would love it if our community managed to bring them volunteers, for example. Today I was on the phone with a person who had just come out of a hackathon with a solution to help Ukrainian students arriving in France, showcasing resources for each city. We're going to feature his work on Development Hackers because he needs technical help to automate some things and it could be interesting to replicate his work for other countries.
I encourage everyone to check out what people are working on to help with this crisis, support them however you can, and get inspired. There are even some projects that are worth replicating! The impact people can have by leveraging technology is amazing!
What has been your past experience of online communities?
I've always been in various online communities and I made some real life friends from them 😊 I think online communities are the best way to stay on top of your game. I learned so much about startups from Hacker News and Indie Hackers.
It's also amazing what you can do when you're in a big community. Just last week I participated in reddit's r/place project (a collaborative canvas where each user can place one pixel every five minutes). I think there were millions of participants and I stayed up all weekend placing pixels and organising with thousands of others in a Discord to create specific artworks. Somehow, placing one pixel every five minutes felt like an adventure. That's the power of communities.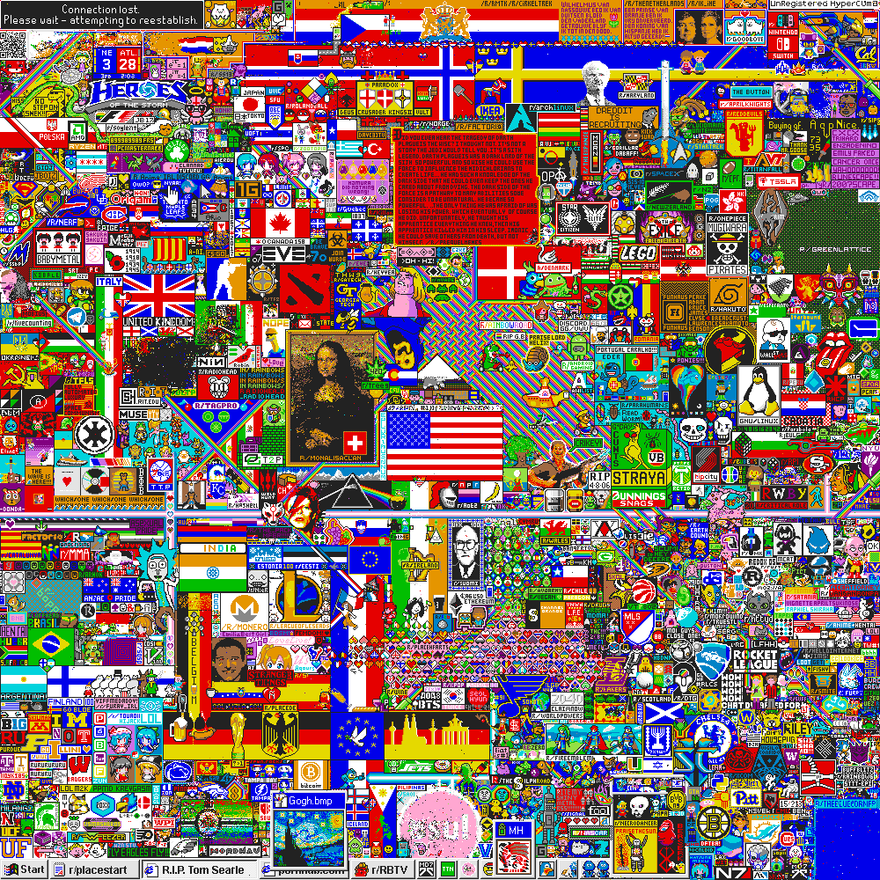 With Development Hackers it's my first time having responsibilities in a community. It's definitely different because my main job is to facilitate discussions between members. I'm spending most of my time getting things all neat for our members and bringing more people in.
Any final words of wisdom for us?
People I meet often ask me how I start coding for good. Each one of us has their own reasons for doing something good, so their focus was mostly on how they should get started.
I think the whole lean startup movement really helped everyone (me included) understand how to start coding an MVP for a project. But when it's for social impact, a lot of people still feel blocked. Maybe this is because the stakes feel higher – you don't want to disappoint someone you're sincerely trying to help with a shitty solution. For instance, In my e-learning startup I was trying NOT to have more than the bare minimum in funding. It sounds a bit stupid now but I was afraid of getting funding and messing up the project when it could have gone to another social impact project that needed it more than us.
You code for good the same way you code for something else. You just get started. Put together an MVP and share with your users for feedback, no matter how shaky it seems.
Be warned: your users will be much nicer than you expect!
I remember when I tested my first e-learning app prototype in a slum near Jaipur, India. It was a chatbot and I realised that most of the people I tested it with were not able to read. I can tell you I felt extremely silly, but these early users were happy and smiling. They were smiling because I was there for them, to solve their problems. It didn't matter that I had missed the solution – what mattered was that I was trying to do something good for them.
I hope that Development Hackers will make it even easier for you to get started coding for good. In our community, you will find podcasts to get inspired by success stories, hackathons to start coding, software deals to reduce all possible expenses, and most of all, other people just like you and ready to support you in your journey!
This was just a small part of Rayan's amazing story - I encourage you to pay a visit to Development Hackers when you get a chance!
What questions do you have for Rayan? Drop them below!