Photo by Mark Tacatani
So you've followed Badges! Part 1: Creating Badges and feel ready to tackle awarding badges? Got questions about awarding and removing badges? Let's take a quick look together...
Video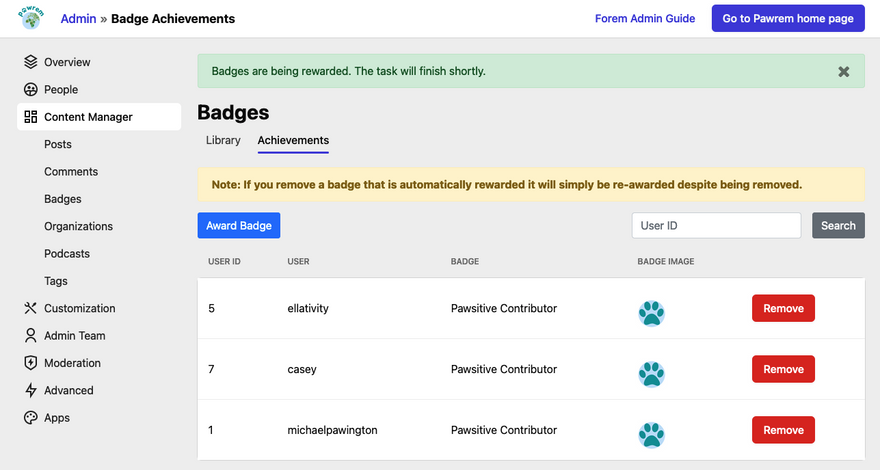 click the image above to play the video
Step-by-step
The Forem Admin Docs are your best friend. They're the first place to be updated by the Community Success team, and your source-of-truth for the latest information.
Just in case you want to hang out with me a bit longer, though, here are the steps as I discuss them in the video tutorial (correct that the time of publishing):
Awarding Badges
You can choose to refresh the page if you want to see the updates to your list of awarded badges.
Removing Badges
Navigate to your-forem-url/admin/content_manager/badge_achievements or click your way there through the Admin Portal:
Note: If you remove a badge that is automatically rewarded it will simply be re-awarded despite being removed.
And just like that...
You now have the power to give, and to take away.
Remember to keep an eye on the Forem Admin Docs pages for the latest instructions.