This issue goes a long way back and we have 51 comments. What we do not have is a shipped feature...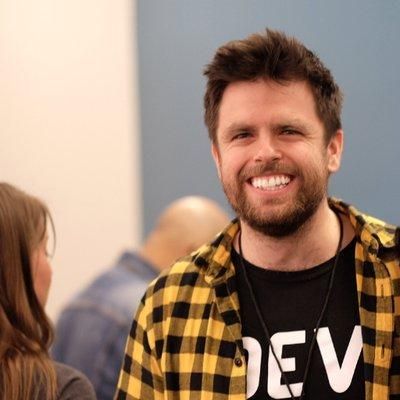 Feature Request or Task
As a user I want to be able to start typing with @ and have it deliver me a dropdown. This is expected behavior in this context.
This means that the box would have to become a content-editable div and the code should attach to each box. Making that part work could involve some yak shaving.
This should be written in Preact, and if think it makes sense to include a different library, let's discuss. We are critical of each dependency as we want to be efficient in this regard. It doesn't mean you definitely can't use a library, but let's just discuss the implications if you go that route.
The dropdown will use Elasticsearch, should search our user index
Definition of Done
This is done when all content boxes have a dropdown menu and the behavior works as expected on sites like GitHub and Twitter. Core team is here to help navigate the nuances of the issue.
We do have this functionality in /connect...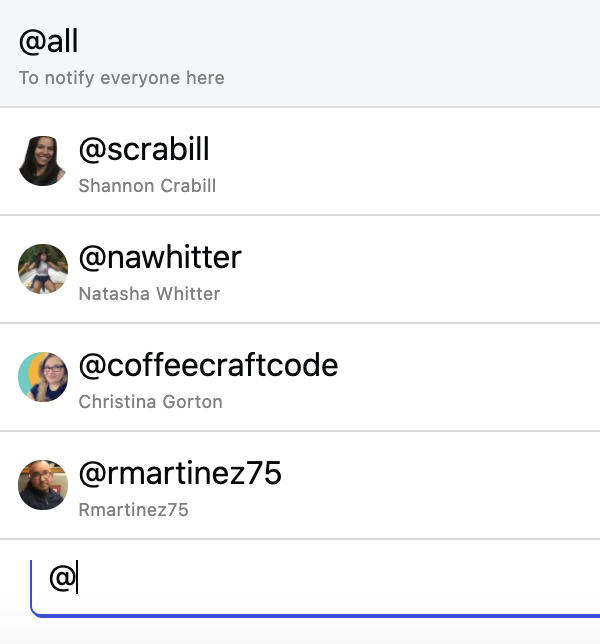 Our comment box is not built on the most solid technical foundation right now— it's a little ad hoc. But I think we may want to consider shipping this feature regardless of where we are with the fundamentals of the comment box. Rather than waiting around for perfection.