Am trying to make API call to display articles from dev.to on my portfolio website but when I make the "body_markdown" call the headers are not displayed.
What is getting displayed are the ##. Here are the results am getting.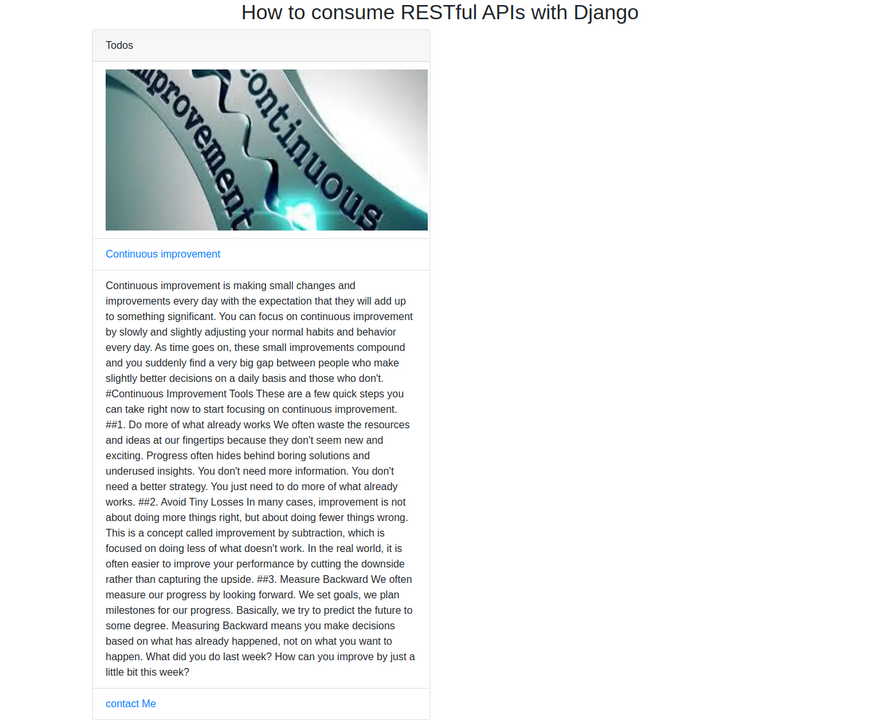 Here is the actual article on dev.to
How can I display the article on my website just like it appears on dev.to?
NB: Am using Django to make the API calls.