Hey, is there a complete tutorial somewhere on how to set up SMTP other than that?
I do some SMTP test and this definitely works, but the emails on my selfhost forem site don't send.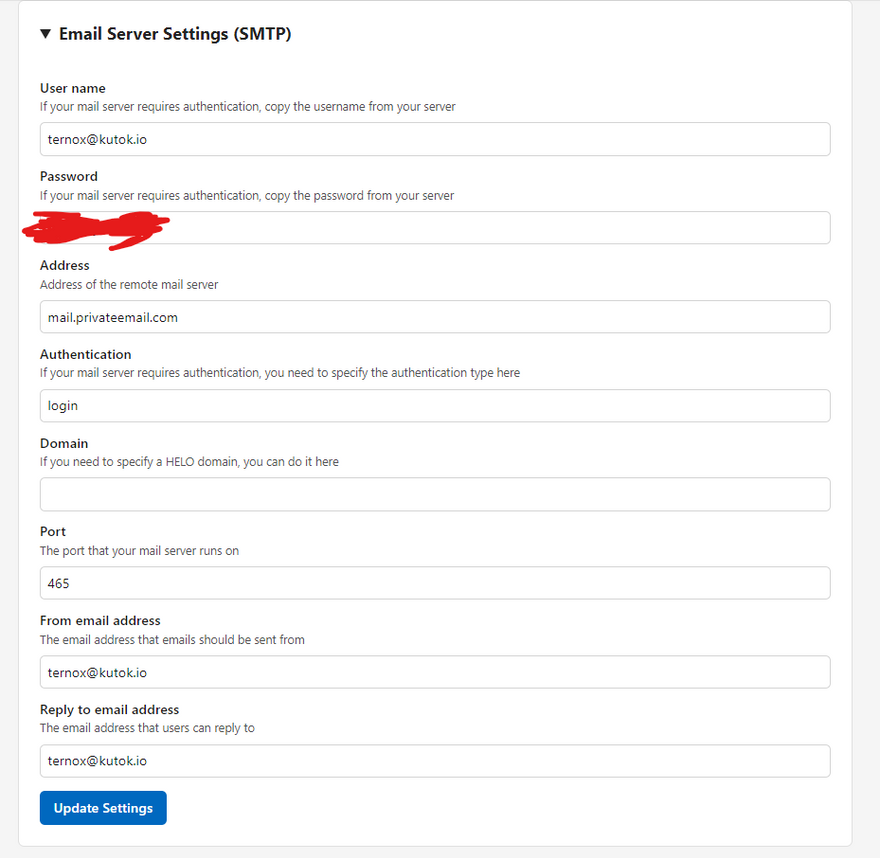 I also tried different authorization methods (login or plain) because I don't know how to figure out which one I need, but it doesn't work either way.
I searched this site and found several similar threads, but in almost every one the problem was solved by some miracle with a forem update. That doesn't work for me.
I use the latest version of selfhost with some changes of my own (I add ukrainian localization).
Maybe there's some way where I can get site-side logs about sending emails? Thanks.
UPDATE:
Well, I was able to cope with it and will give a couple of tips for those who find this post:
The SMTP settings don't seem to update immediately and each time I did the command "sudo systemctl restart forem.service", and only after that everything worked

I specified the port for TLS encryption, not SSL. If your provider provides different ports for different encryption, try TLS.

I specified the same Address and Domain, this is the domain provided by your provider, in my case it is mail.privateemail.com (mail service from namecheap)