Hey there,
I know we have had a few issues in the past with the onboarding process not subscribing members to the mailchimp newsletter properly.
Describe the bug
My opt-in to receive the newsletter + digest is not saved during onboarding. I know this because I didn't receive a welcome email, Mailchimp said I was unsubscribed, and when I visit settings/notifications, it displays that I am not opted-in to either emails. In order to subscribe to both, I need to re-select the boxes from settings/notifications and save from there.
To Reproduce
visit /onboarding on a forem
opt-in to emails
go to settings/notifications
observe that you are not opted-in to emails
Expected behavior
I expect to be subscribed to emails when I opt-in to them.
Additional context
This was happening to me on a non-DEV forem. I believe it's also happening on other forems: https://creators.forem.com/lee/mailchimp-unsubscribed-via-admin-action-2pp8
I just wanted to check that when I am seeing the below, that members are actually unsubscribing and this isn't a bug.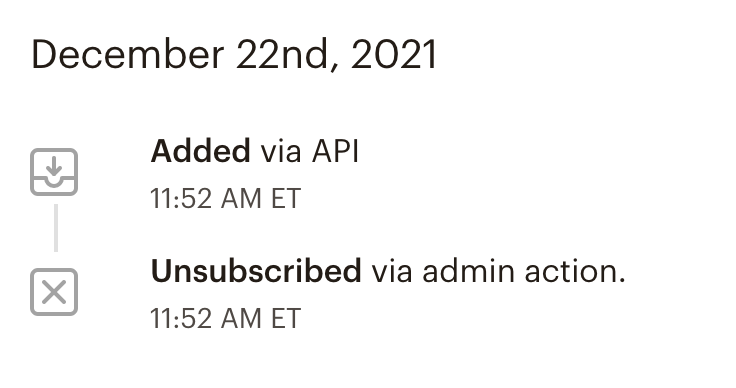 Thank you!