EDIT: This is fixed by manually deleting the docker volumes, /tmp and /node_modules and recreating the Docker services. I no longer get blank pages
Hello there,
I started using Forem a few days ago and I decided to run it locally using Docker compose. The whole build and deployment process took a while and I was pleasantly surprised that it also generated some fake users, posts, tags, articles, listings etc! However, I have a few issues going on:
When I visit http://localhost:3000 I can see all the generated articles
Then, I login using the admin user

An onboarding blank page appears that I can do nothing with it
If I go to http://localhost:3000 all is gone.
I cannot click on the profile icon
I cannot create an article nor a listing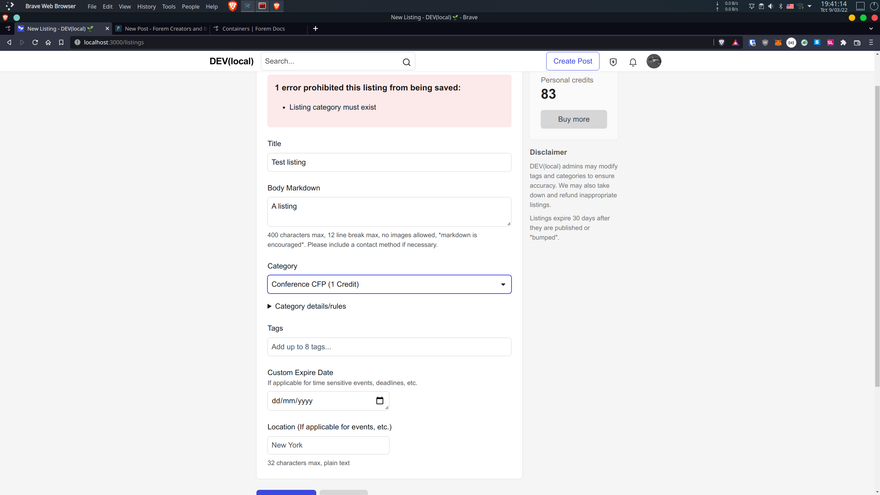 Can you please help me understand what I am doing wrong?
Eventually, I would like to use the local Forem and its API in order to create a Terraform provider for it. This provider is going to make API calls (using an API key) to the Forem API and create/maintain/delete listings, articles etc